spring term project 2019 at Umeå Institute of Design
3-weeks project with a focus on parametric modelling and designing for manufacturing
This being a student project was no collaboration with IKA and does therefore not resemble the brand's intentions.
This pyrometer is designed for the application in chemical laboratories for quick measurements on the laboratory bench. It fits perfectly into the IKA product range in terms of product language, functionality and durability. The design was done in less than a week. Subsequently, it was engineered to be feasable for production by injection molding. The project included building a fully functional prototype.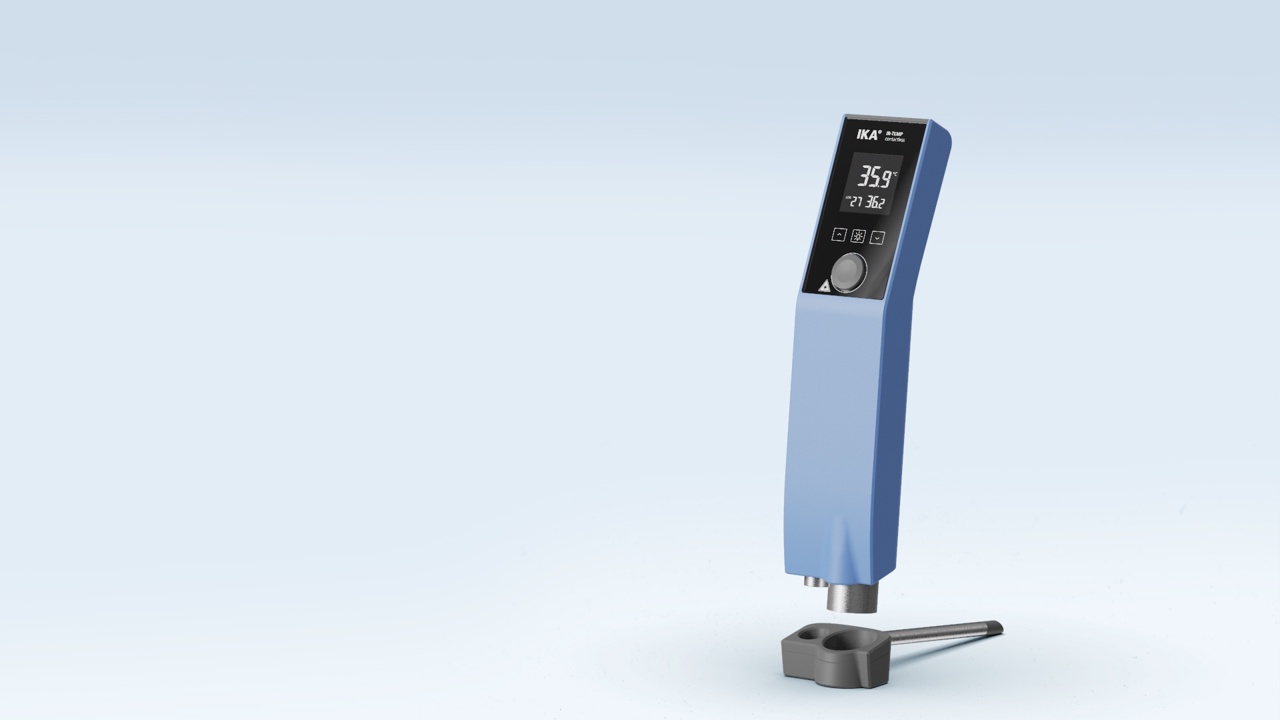 Analysing the design language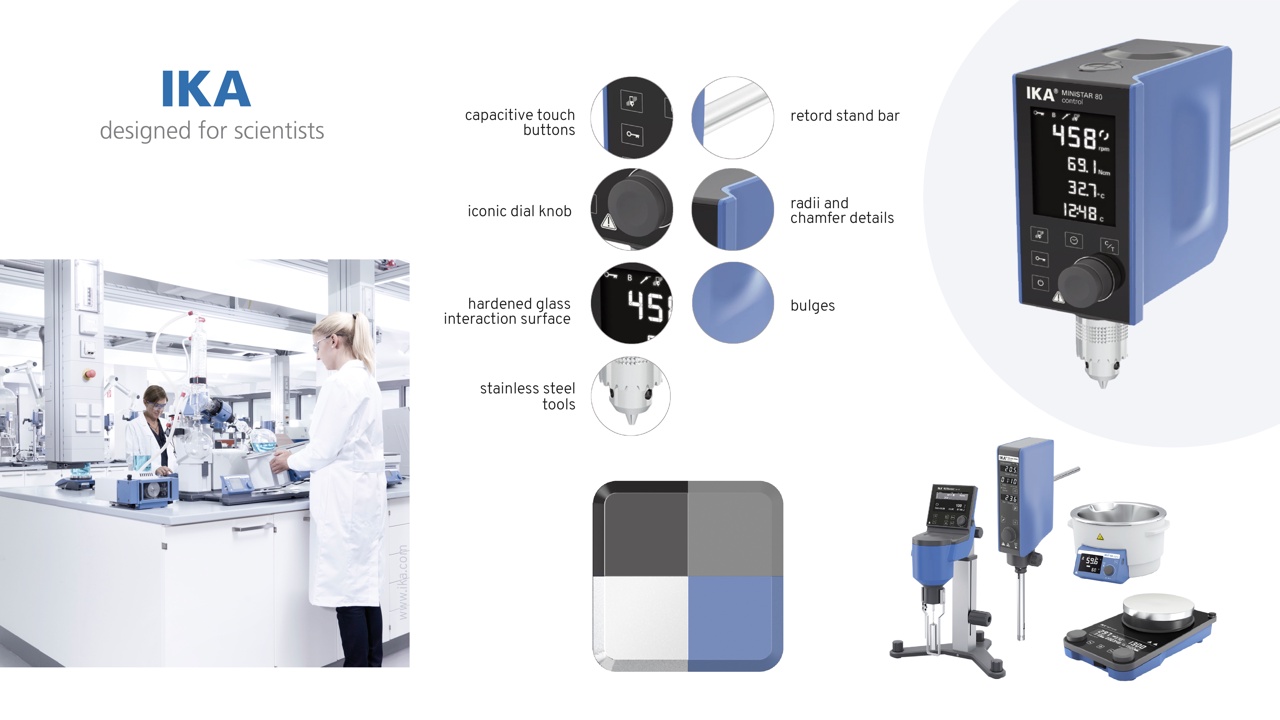 Conception & design
I explored possible designs by sketching and building several foam mockups. Finally, I froze the design of the thermometer after only 22 working-hours with a digital 2D-rendering.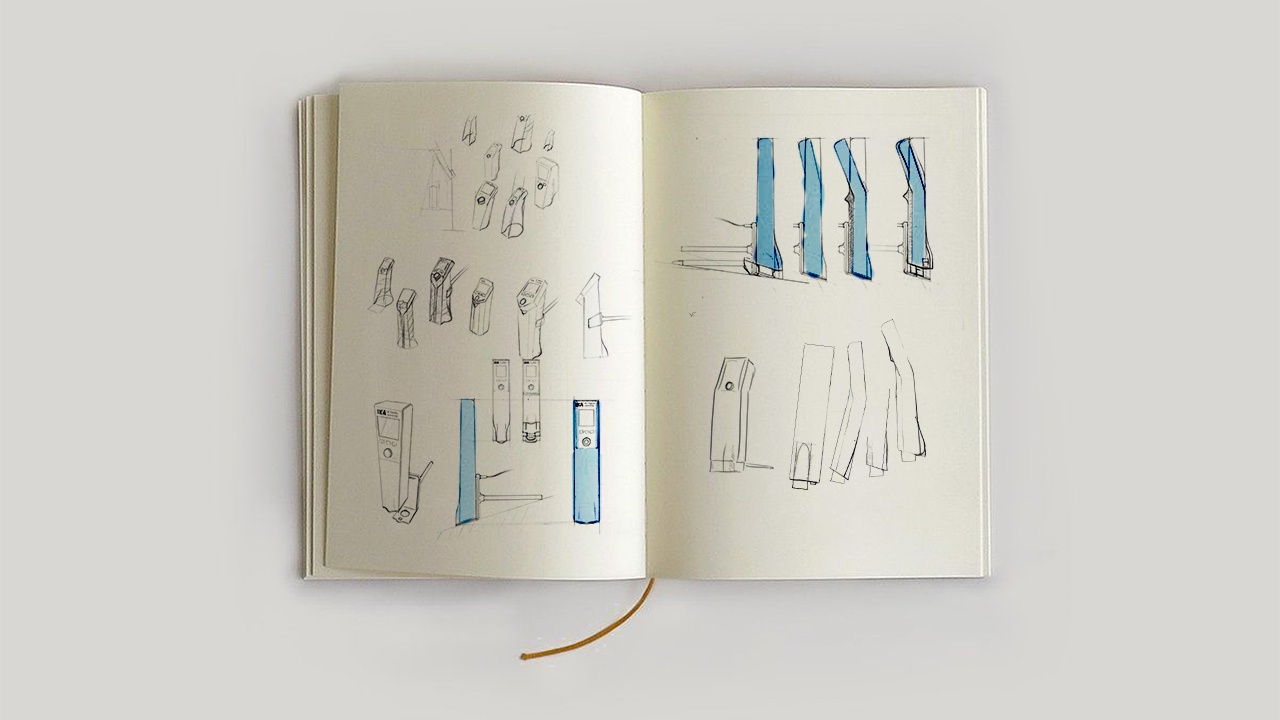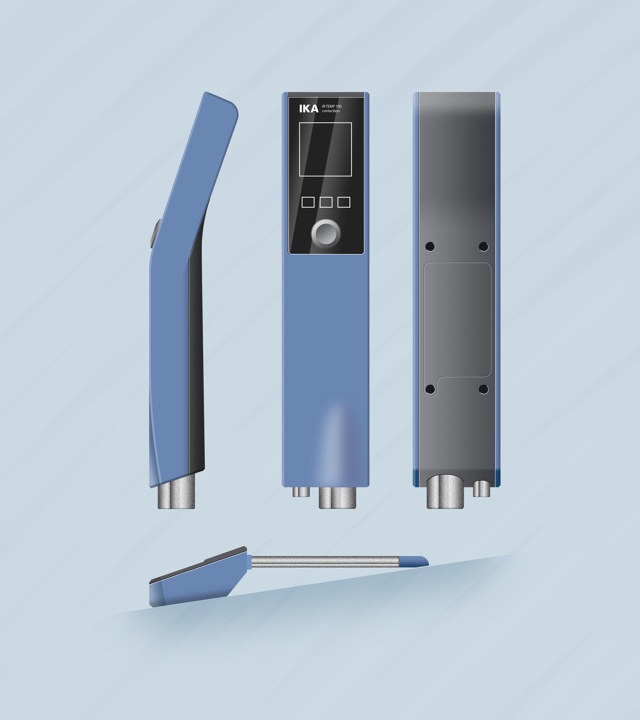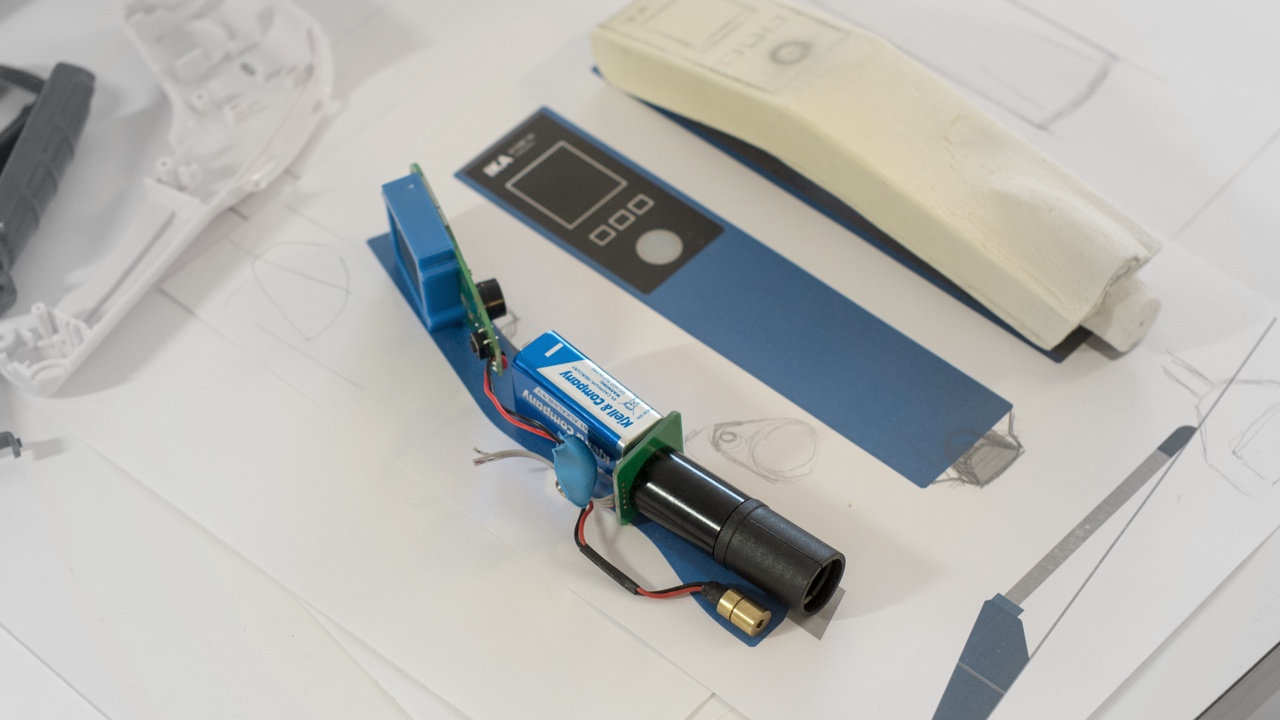 Feasible parametric modelling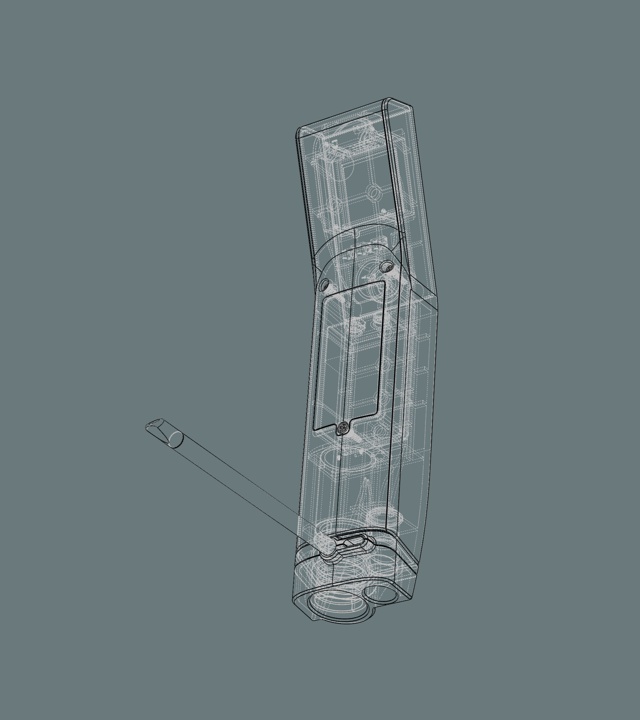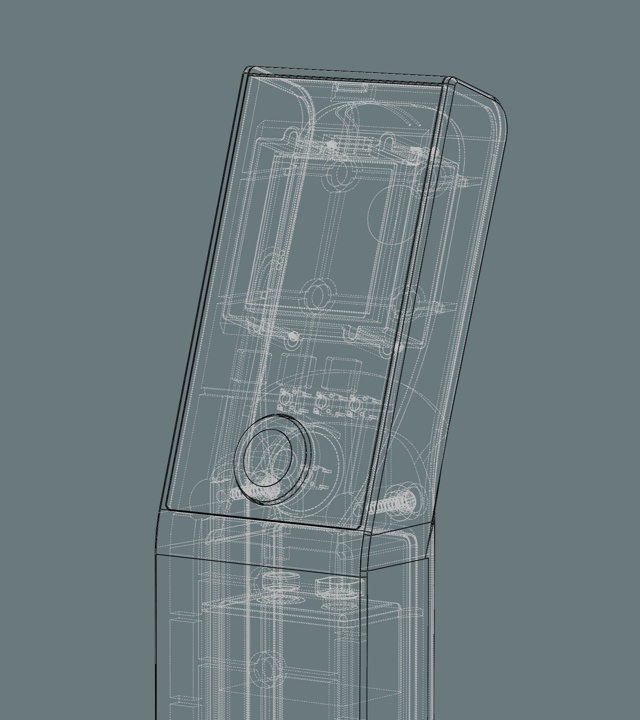 Functioning model
The physical model has been built to be fully functional with all internal parts.